The theme of this particular two days of hiking can be summarized in four words.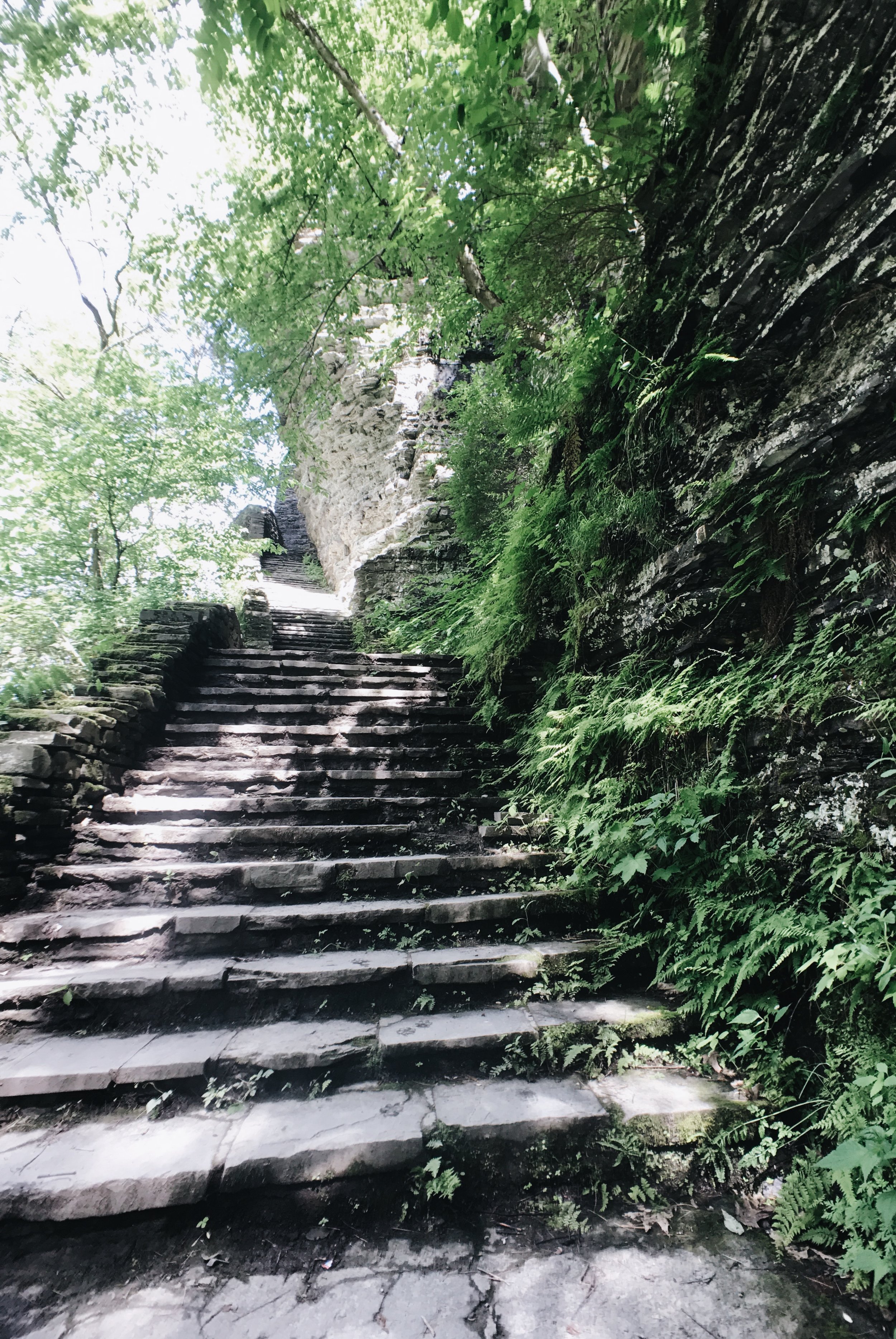 Bad News.
There's Stairs.
I truly believe stairs are the devil's masterpiece. Tell me. Who do you know loves that Stairmaster machine at the gym? Do you know anyone that sees a steep set of never ending steps and thinks that it is ever a good idea? I am neither the latter or the former of those two questions. I'm the one that stares from the base and wishes I could apparate to the top. But we sadly live in a muggle world.
Remember how a few posts ago / few months ago I was saying you need endurance to climb a mountain? The same goes for exploring gorges. The waterfalls, the views, the little chasms and caves...these are all the things that make it worth it.
After we hiked Watkins Glen on our way to Ithaca, we met up with The Craigs at the cutest Airbnb in town. When we settled in, we wandered around the gorge trail that was literally right outside the back door.
Day Two, we headed to Taughannock Falls State Park. It was a Saturday, so pretty busy, but we were able to snag a free spot in the parking lot along the North Rim Trail. Let me tell you, I lost track of all the stairs and inclines we had to do. Pro-tip: Bring Water. Lots and lots of water. But the birdseye view of the gorge is well..gorgeous. My favorite views were actually along the South Rim Trail upstream from the falls. But hey, I'm never going to turn down a TLC reference. And this waterfall, was pretty magnificent.